Woodensun and Illustrator Almost Free Services Team Up for Modern Utopian, In Daily Routine Capsule Collection

Woodensun continuing their collaboration series with a new collaboration capsule collection with French illustrator Almost Free Services. Almost Free Services is a dark and mysterious name use instead of Mathieu Courbier, who explores his own world as a mixture of Art and commissioned works.
Woodensun, Bandung based brand has teaming up with London Records, Axe On Wax for a capsule collection called Reality Vibrations. Both brands keep their own theme that both hold and visualize it into fantasy and fun for the capsule collection. In this collection they shared the same interest about music, activities and reality.
Read More ︎︎︎
Woodensun has worked with Ben Marcus (@goodbye_press) on a special release called "BETTER TOMORROW" .

Read More ︎︎︎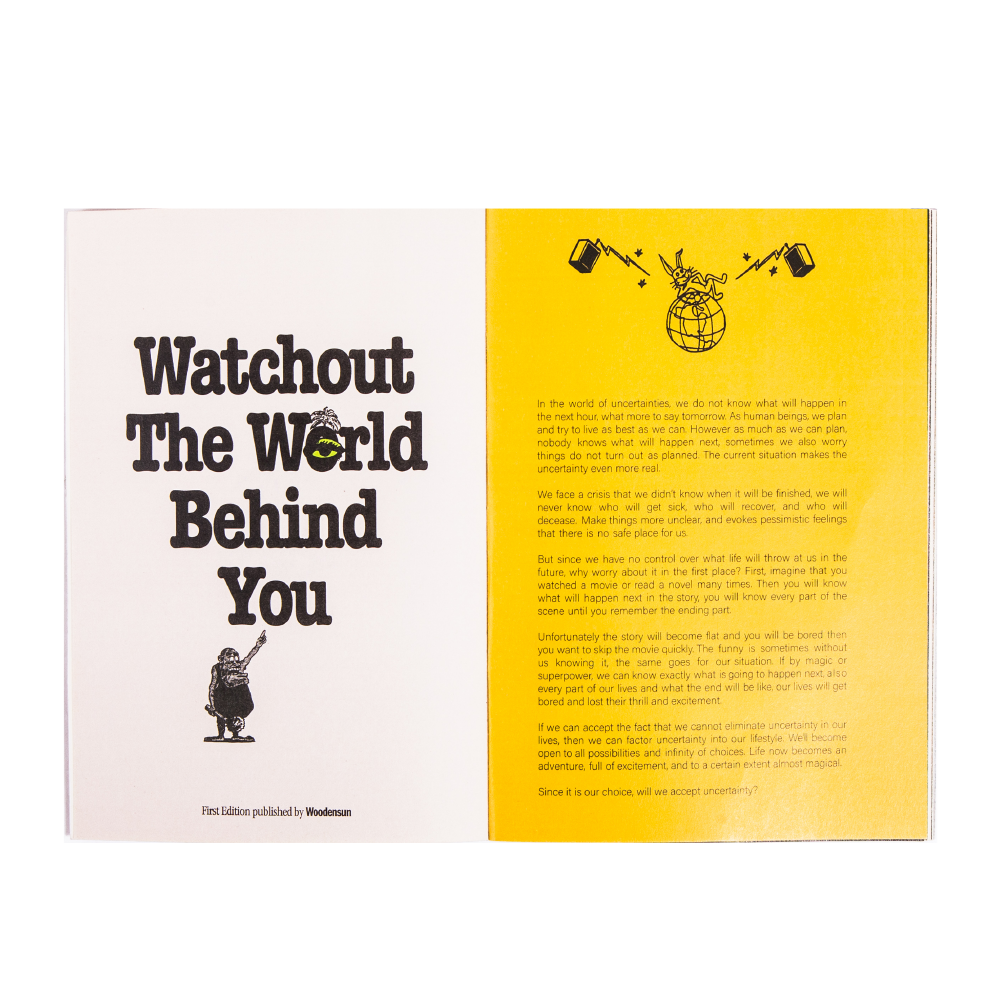 In the world of uncertainties, we do not know what will happen in the next hour, what more to say tomorrow. As human beings, we plan and try to live as best as we can. However as much as we can plan, nobody knows what will happen next, sometimes we also worry things do not turn out as planned. The current situation makes the uncertainty even more real.
Read More ︎︎︎